Hydraulic Manifold Block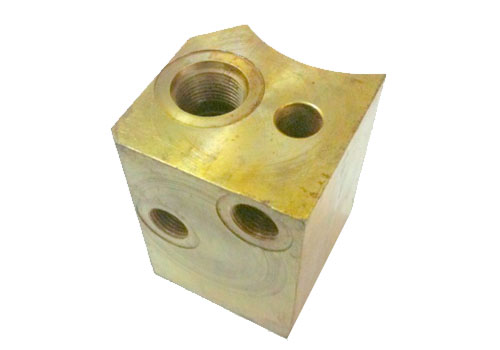 The Hydraulic Manifold Block is normally a part of Power Pack. It is a group of control valves for achieving any of the actuations of the movement like pulling/pushing, lifting/lowering, pressing/stretching, clamping/releasing, moving and holding.
We are manufacturing Hydraulic Manifold Block as per customer requirement. Our Manifold Blocks are manufactured with CNC Machining Centers.
We can supply Manifold Block of Material steel, Ductile Cast iron, Aluminum and Stainless Steel. Surface Finishing is available of Phosphating, Electroless Nickel Plating, Zinc Plating and Anodizing on Aluminum.